Cherries available between December and February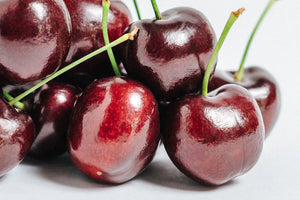 Sweet, crisp, delightful 
Exceptional Beyond brand cherries – sweet, crisp, delightful cherries that exceed expectations for taste, colour and appeal – are produced at Lindis Peaks and Mt Pisa orchards.
We produce eight varieties revered for their high colour, size and memorable eating experiences. Seasonal availability may vary by a week or two depending on pre-season conditions in the orchard. 
Our cherries are air freighted to our valued export customers anywhere in the world.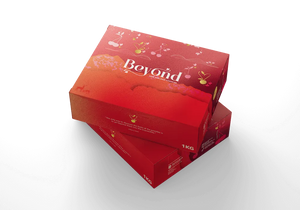 Savour the experience
Our cherries are packed into high-grade, luxurious packaging inspired by the outstanding colours and iconography of our region and designed to keep cherries fresh for as long as possible. We invite you to savour the experience of opening your Central Otago gift box and delight in the goodness within.  They are the very best of New Zealand. 
Choose from superior cherry varieties – Sonnet, Sandra Rose, Santina, Stardust, Lapin, Sweetheart, Kordia, and Staccato. And watch for updates on new varieties to come.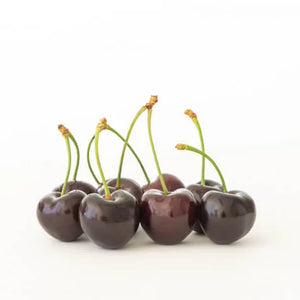 Sonnet
Impressively large and heart shaped.
Dark red glossy skin with slightly lighter red flesh.
Exceptionally sweet and delicious.
Available mid-December.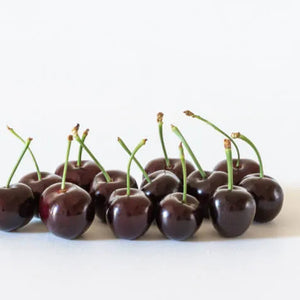 Sandra Rose
Big, bold and plump.
Dark red glossy skin with red flesh.
The cherry most favoured by New Zealanders.
Available mid-late December.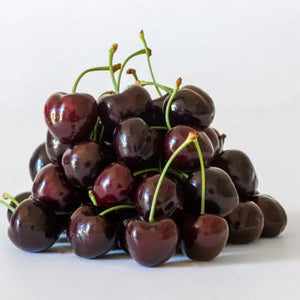 Santina
Moderately large and slightly heart shaped.
Deep red-to-black skin and red flesh with medium-to-long stems.
Sweet, crisp and delicious.
Available mid-December.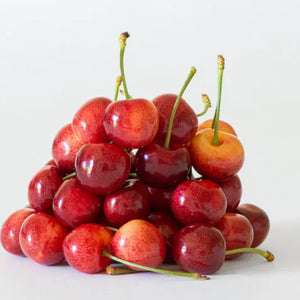 Stardust
Large, firm and highly distinctive.
Bright red skin with cream flesh.
Exceptionally flavoursome.
Available early January.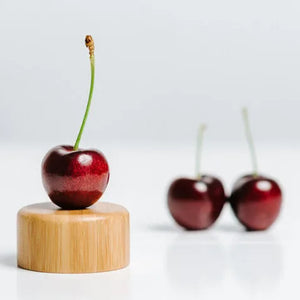 Lapin
Moderately large and round.
Rich red skin and firm flesh.
One of the world's top cherries for flavour.
Available early January.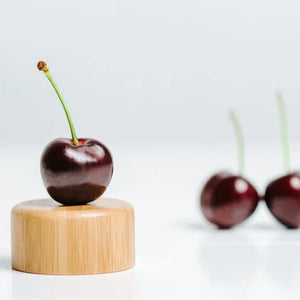 Sweetheart
Large, firm and distinctively heart shaped.
Bright red shiny skin and red flesh.
Prized for their super-sweet flavour.
Available mid-January.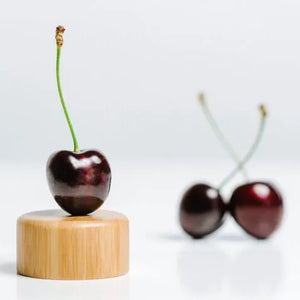 Kordia
Exceptionally large and heart shaped.
Distinctively black with glossy skin and deep red flesh.
Excellent flavour.
Available mid-January.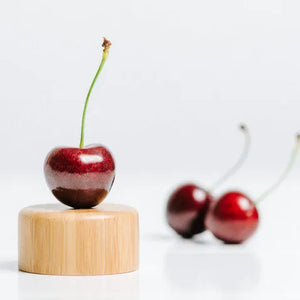 Staccato
Large and firm with a flat heart shape.
Classic cherry red skin and flesh.
Sweet and mild flavour.
Available late January.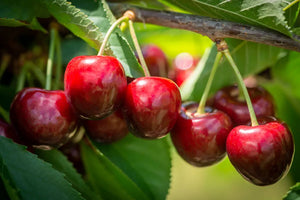 Choose from
Cherries are also available by the gift box to New Zealand residents. Our cherries are the perfect indulgence for the celebration season!  Please visit our online shop to choose and order your cherries.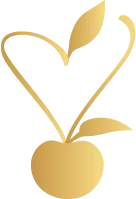 "The only way to discover the limits of the possible is to go beyond them into the impossible."